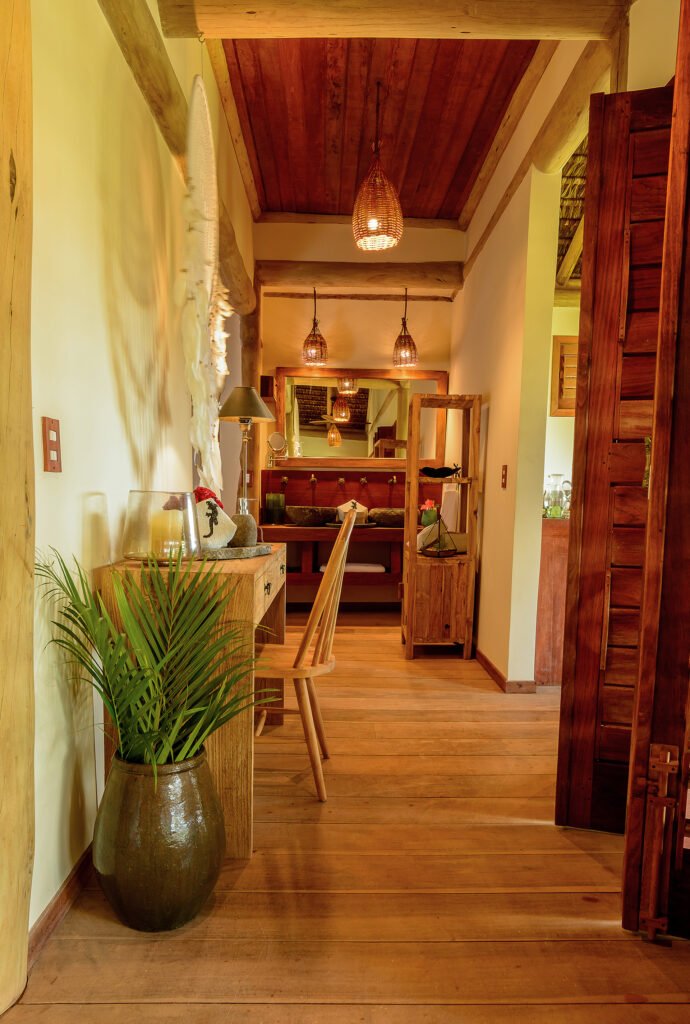 Enjoying expansive views over our lush grounds, these suites offer a choice of either ocean view, our very own farm-inspired garden or our verdant Garden Pool.
Each of them feature an open plan layout, with informal seating areas. Our custom-designed furnishings, combined with a pantry
inclusive of minibar fridge and adjacent walkin-wardrobe offer a wonderful sense of space while incorporating Earth's Five Elements.
Bathrooms offer double shower & vanity set ups with our very own toiletries.
Each Suite has their own private terrace that will help you to recalibrate and even in our smallest suite, you will feel grand !
All your senses will be tantalised…
82m² / 883 ft²
Complimentary wi-fi
Super king size bed
600 thread count bed sheet – 100% cotton
Mini kitchen support
Walk-in wardrobe
Outdoor balcony
Double shower
Piassava rustic roof
Sustainable bath amenities
Large bathroom with rustic design
service